1) How much do you charge to wash rugs?
Call or text the owner at 908-956-5212. Tell us the approximate size of your rug and some description, and we will give you an estimate over the phone. To speed up the process and get an accurate estimate, send two photographs of your rug. One of the top surface and one of the bottom as illustrated in the photos on the right.
2) Do you pick up and deliver?
Yes, we will come to your home or office, move your furniture and remove your rug for washing. When the rug is ready we will deliver it and return your furniture to its original position.
3) Do you pick up from my town?
Visit our Service Area page to view the towns we service. If your town is not listed please call 908-956-5212.
4) We have paid a lot money for our oriental rug, how do we know that you are experts.
We have washed 10s of thousands of rugs in the past decade. We have tremendous expertise in washing area rugs. Our work is 100% guaranteed or we will re-wash your rug if you are not satisfied.
5) My padding is old. Do you sell padding?
Yes, we sell high quality non-skid padding. We will be happy to discuss your padding needs. Please visit our Padding page.
6) My fringes are falling apart, do you repair rugs?
Yes, we offer expert repair service. Please visit our Repair Services page.
7) My rug smells bad. How do you remove the smell?
We also offer an Odor Treatment Service. We can apply enzymes to neutralize bacteria that cause odors.
8) We have to store the rug. Can you package it properly?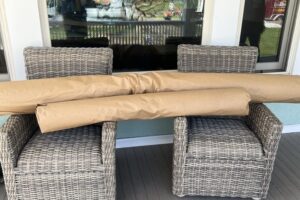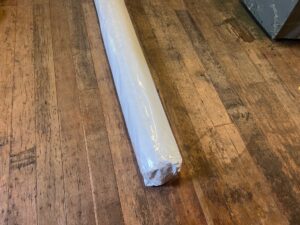 When we deliver your rug to your house it is completely enclosed in brown Kraft paper. If you are going to store your rug in a public storage, the rug should be treated for moths and wrapped in a Tyvek paper. Please call us to discuss your long-term storage needs.
For further questions please call or text the owner at 908-956-5212